Keto Seedy Bread Mix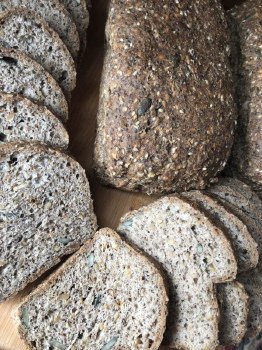 The Best Free From
Keto Seedy Bread Mix
€8.30 / 250g
The Best Free From Keto Seedy Bread Mix (Silver Award Winner in the FREE FROM FOOD AWARDS IRELAND) – Add your own wet ingredients to your Keto & Low Carb Seedy Bread Mix, store in a cool dry place. KETO, sugar free, gluten free, grain free, yeast free. No preservatives. No food colouring; just a very easy to make KETO BREAD.
Organic Coconut Flour, Psyllium Husk, Bicarbonate Soda, Milled Flax Seeds, Milled Chia Seeds, Himalayan Salt, Almond Flour, Baking Powder, Egg Powder, Sunflower Seeds, Pumpkin Seeds, Sesame Seeds, Konjac Flour,
Customer Reviews
This product has not yet been reviewed.