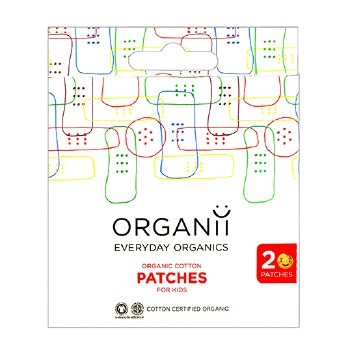 Organic Cotton Kids Patches
Size: 20 medium plasters
€5.70
Organii Patches are designed to be gentle to skin while helping to protect cuts, grazes, lumps and bumps - providing long lasting care while allowing the skin to breathe. Perfect for those who react to convention plasters, the ingredients in Organii patches are simple; just 78% Organic Cotton and 22% Natural Adhesive.

Dermatologically tested
100% organic cotton backing
100% organic cotton pad
100% vegetable based adhesives
Are delicate and allow the skin to breath
Suitable for vegetarians
Free from disinfectants
Free from irradiation
Free from mineral oils
Free from chemical bleaching

Kid patches are 7 x 2cm and are colourfully decorated.
Organic Cotton, Adhesive: acResin A250UV